[ad_1]
Conceived by Weigang Marvick & Associates with a traditional architectural style "Hale", Makena Road is a 10,000 square foot estate in Maui, Hawaii. While the architects brought in the traditional elements, Stephanie Brown Inc. spent three years adding modern details, finishes and furnishings throughout. SBI incorporates an organized color palette starting with the neutral materials of furniture and art to create a cohesive and calm environment. "Some spaces use more light materials, and others get darker, depending on the desired mood. We also attach great importance to rich and organic textures; from the use of uneven handmade tiles, rattan baskets and lighting, to chunky wool rugs and textured cushions and throws, "says Stephanie.
Quarter-sawn walnut cabinetry is paired with leather quartzite countertops and black accents, including drawer pulls and blinds.
The floors are covered with polished limestone tiles that contrast with the rich details of the wood, such as the sloping ceilings.
Stéphanie explains: "I didn't know exactly where everything would end, which made it all the more crucial to respect the concept and the palette: ivory, gray, black, pieces of brass. And texture, texture, texture. The hand-made and imperfect pieces were, well, perfect. In the main spaces, we used one-of-a-kind decor and artwork from Los Angeles stores such as Lawson Fenning, Croft House, and Merchant. We also had key furniture such as dining tables and coffee tables custom made here in Vancouver, to make sure they were the ideal size, finish and design. It's really about putting on blinders and assessing whether each piece fits the overall concept and palette.
The sliding glass doors disappear into the walls leaving the corners of the rooms completely open to the outside.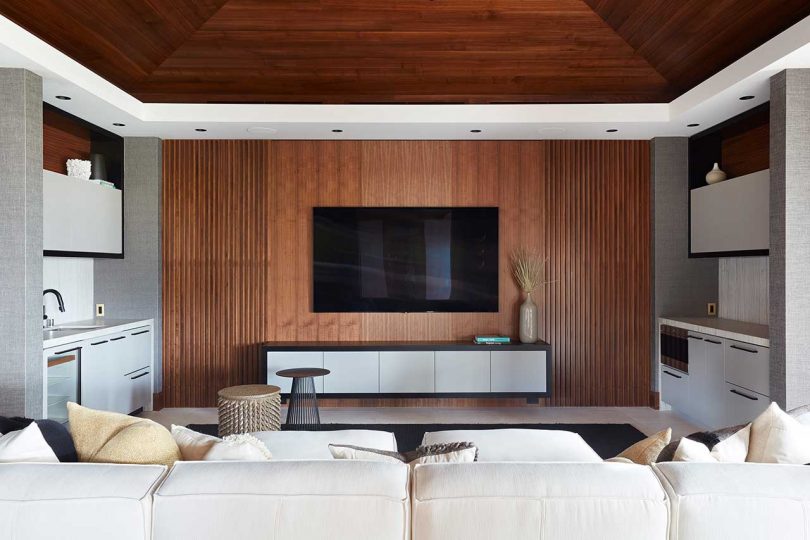 The master bedroom is modern but maintains a tropical feel with its monochrome beige color scheme. The adjoining bathroom has vertical walnut slats on the walls, in addition to polished marble slabs that cover the additional walls and vanity tops.
In total there are six guest bedrooms with en-suite bathrooms, as well as a further four bathrooms around the property.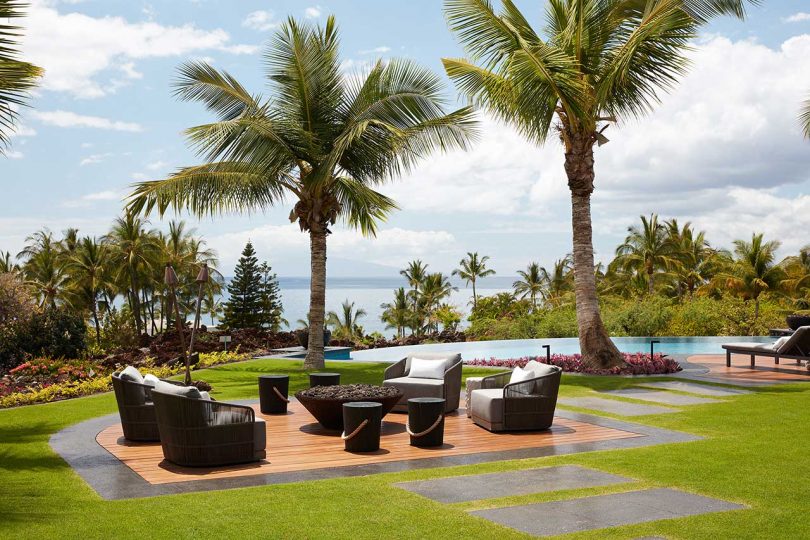 The lush gardens surrounding the property have the same cohesive feel as the interior with modern furnishings forming various seating and dining areas.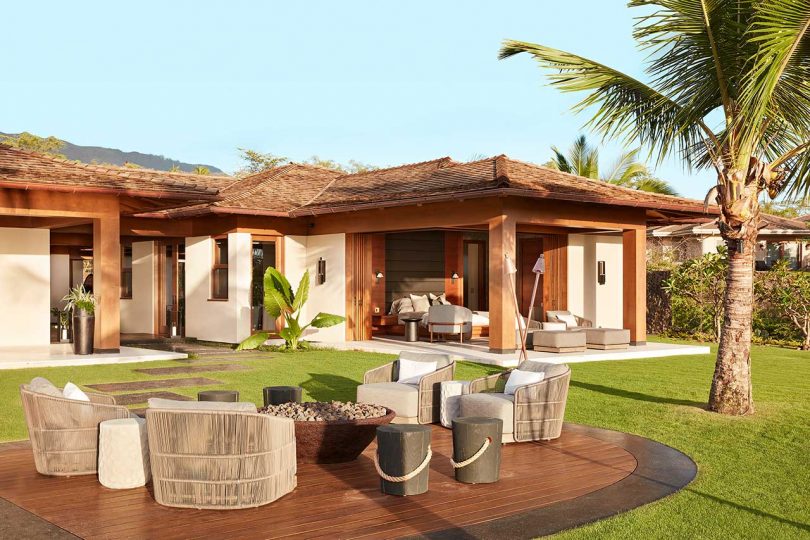 The pergola, the living and dining areas and the swimming pool have a basalt and wooden terrace adding to the modernity of the exterior landscape.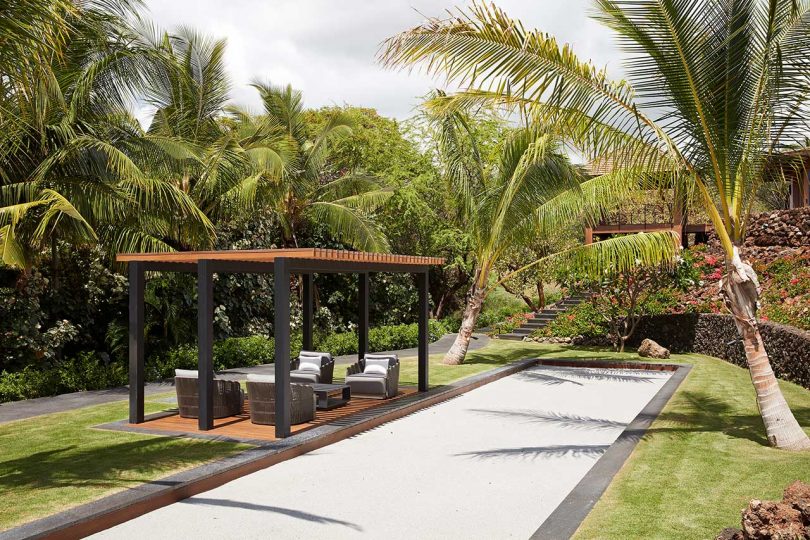 Photos courtesy of Mariko Reed / OTTO
[ad_2]